Curve Chemistry
Curves are back on trend, and we love them.
Straight lines dominated design for years, but today, curves are back in a big way. Whether it comes to curved walls and arches or home decoration, curves are back in all aspects of our interiors, especially furniture! Think luxurious sofas, rounded armchairs, and curved coffee tables.
The charm of curved furniture is essentially simple psychology: our brain is naturally drawn to circular shapes, and curved lines offer a sense of safety and peace. The Covid 19 pandemic has also contributed to this trend's growth and the need for rounded silhouettes. Why? Because people want comfort in their everyday lives, what better way to do that than opting for comfortable curves?
At La Maison, we love everything about curves! The best part is furniture, accessories, and curved designs are expected to gain even more popularity this year and next. In this blog, we've decided to put together a handy guide on how to use curved furniture in your living space. Keep on reading to find out how!
START SMALL & KEEP IT SIMPLE
Curves simply look great when combined with linear designs. They help to soften the hard lines of architecture and other furniture: they create the perfect balance.
Our first tip would be to start by introducing small curved elements into your home. For example, a simple yet elegant addition to your living space could be a curved coffee table. This instantly creates a minimalist focal point for a room and is surprisingly versatile.
Make sure you keep things simple and don't overdo things with too many curved elements.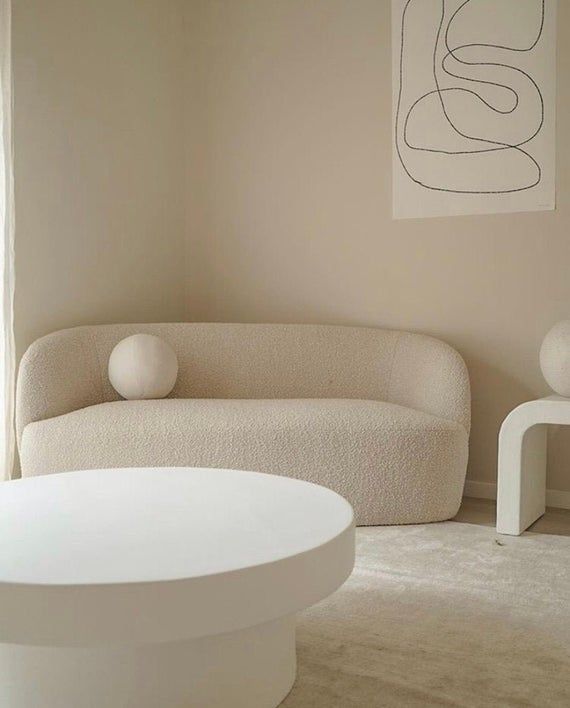 ADD ARCHED & CURVED HOME ACCESSORIES
Accessories and accessories for the home are a great way to experiment with interior trends without limiting yourself to furniture and other large items. We're talking curved candlestick holders, vases, mirrors; it could be really anything. Round mirrors are a great way to add depth and place to the room. The stylish curved style of these accessories will help instantly improve your space's overall aesthetic!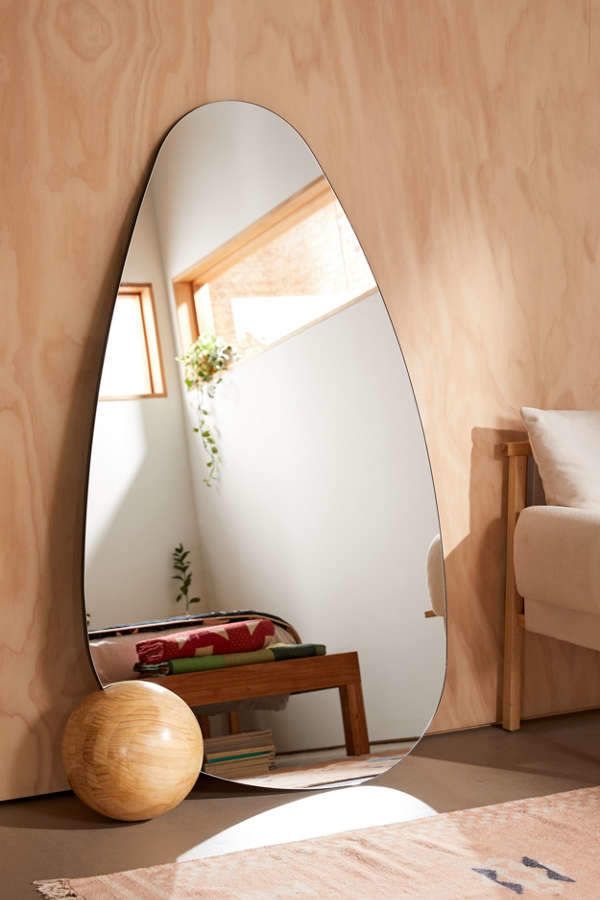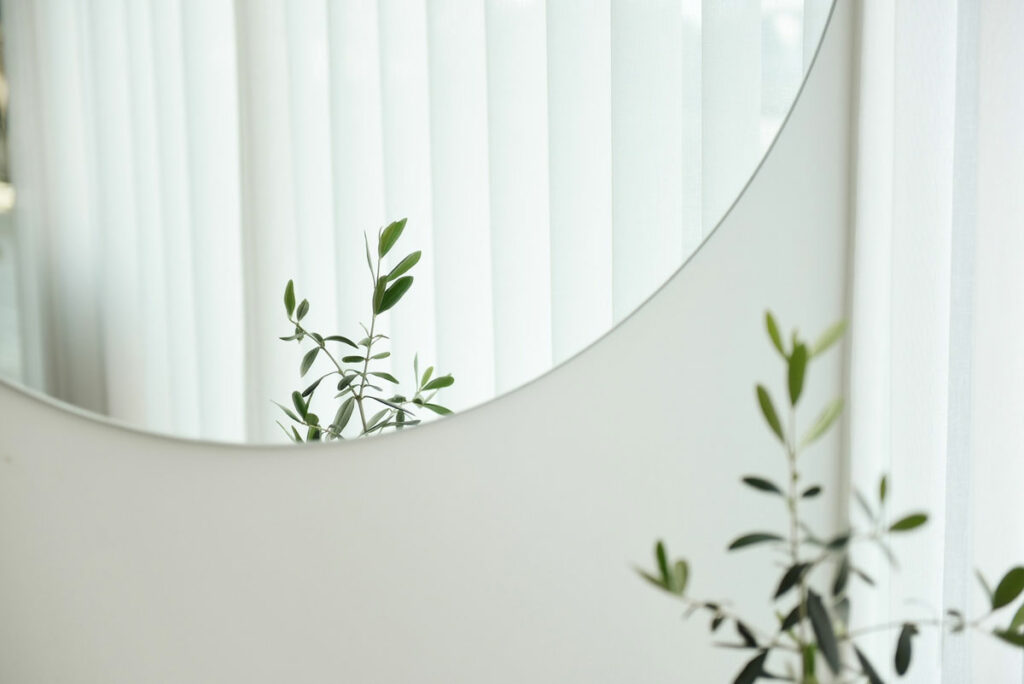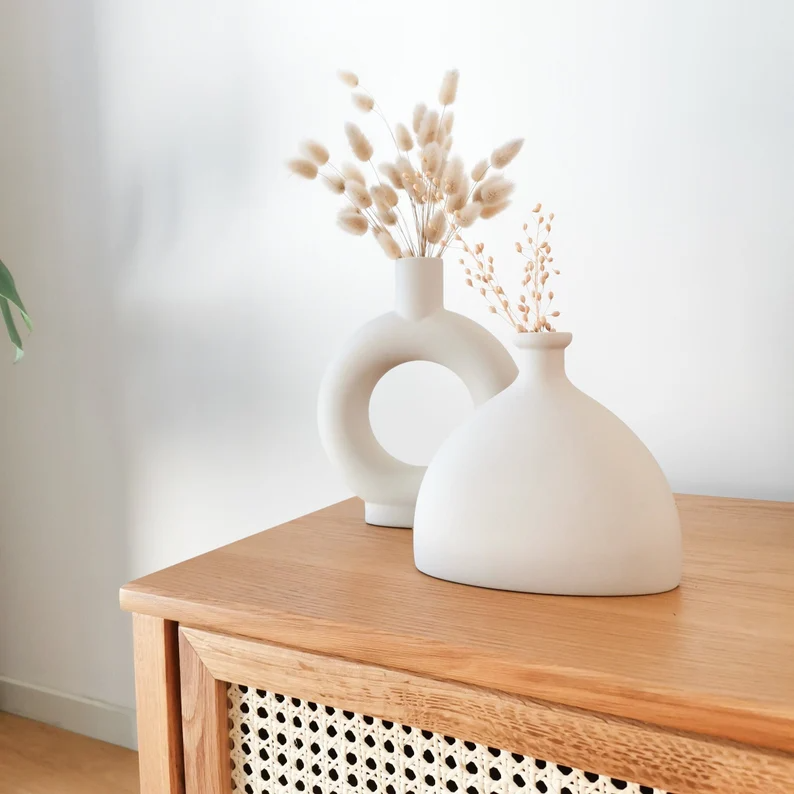 FORM A CIRCULAR FURNITURE ARRANGEMENT
Achieve a cohesive look by arranging furniture that follows the curves of your furniture. For a relaxed living space, you can try to place the furniture in a loose circle around the focal point. Curves give the interior a sense of softness: They are soft, comfortable, and inviting to enter. That said, this is not a passing trend but one woven into design, lifestyle, and aesthetics.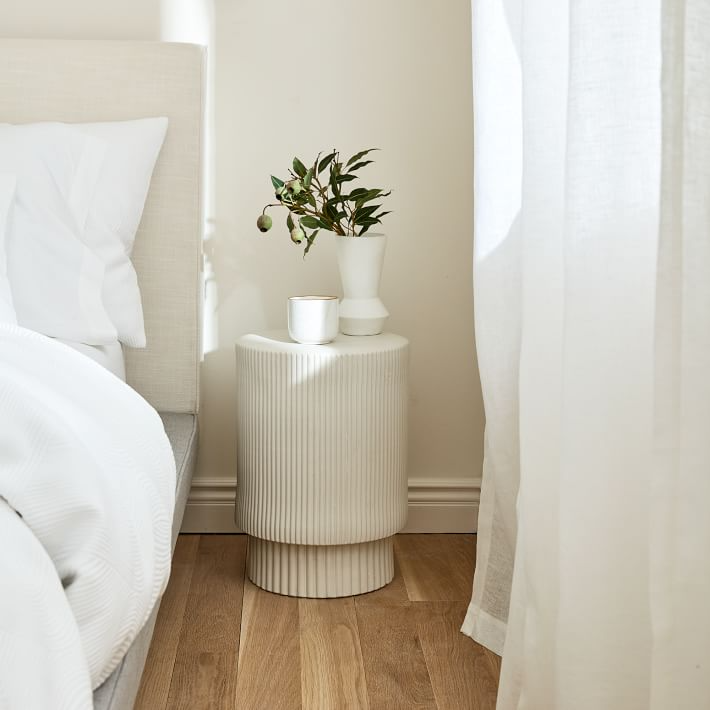 GIVE SPACE & USE TEXTURES
Curves like and need space. Curved elements look better when separated from the wall. For example, curved sofas will look much better if they are placed in the center of the room, with sufficient space around them; that way, it can be seen from all angles without being pushed into the corners.
Apart from space, you can play around with texture, a trend's best friend. Canvas, fur, velvet, and other textures complement the rounded shape of curved furniture and enhance comfort. Textures are a great way to add depth and interest to a space. As for patterned fabric, stay away from stripes or checks as they are hard to marry up on upholstered furniture.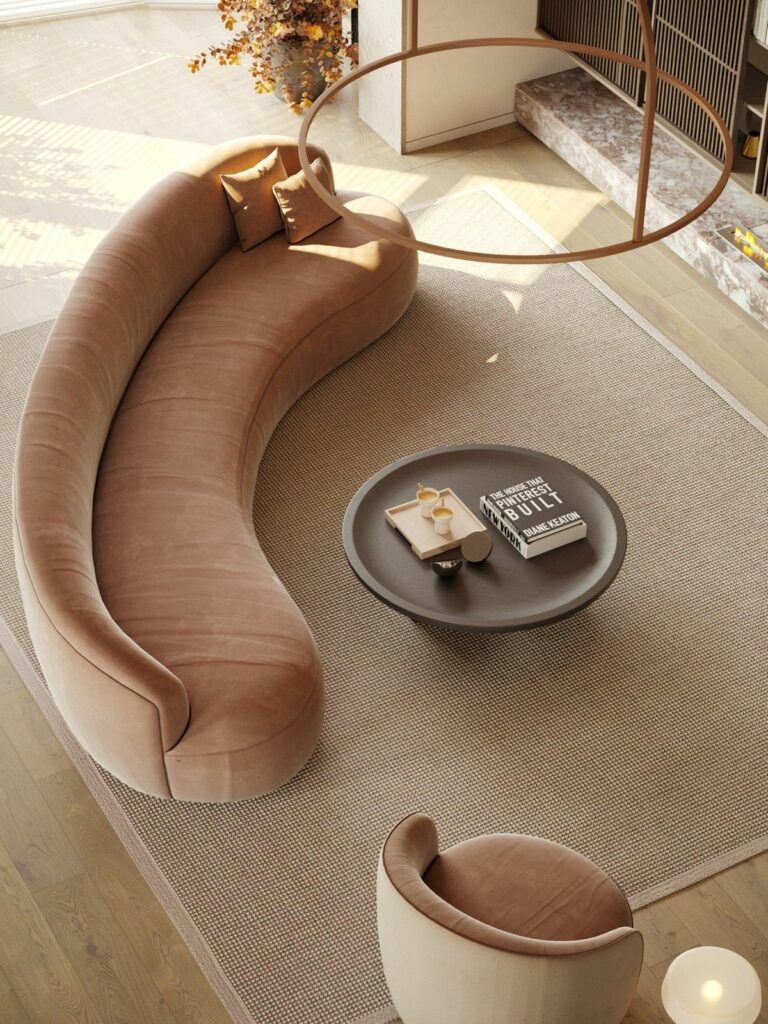 Curved furniture may remind you of the 60s and 70s when they were at their peak of popularity, but today's designs add a touch of sophistication. They reflect the growing desire to create space in our homes where we can find refuge from our busy lives and where comfort comes first. What do you think of the curved design trend? What are some of your favorite ways to incorporate curves into your space?
At La Maison, we offer a selection of curated furniture and decor that will bring life to your home. Made with the highest quality materials, our products feature stunning details because we aspire to everyday beautiful living. Shop our classic Hamptons style furniture with modern lines and begin your journey to beautiful living with La Maison!