8 Things to Consider Before Buying a Bookcase
Bookcases & Bookshelves are one of the most attractive furniture items if you want to make your home appealing. They not only serve as a place to store your books but as a place to exhibit art and accent pieces. They can also be used to neatly store bits and pieces by adding a few bins or baskets. If you choose the right choice, you'll be able to keep your bookshelves for years.
Whatever the type of bookcase you purchase, you want it to be suitable for the style and decoration of your home and you want it to last for a long period. In this article, we give you some ideas you might want to consider when selecting a bookcase, to suit your house and satisfy all of your aesthetic storage requirements.
Everyone who likes books is proud to have a book that displays their interests. And how could your books be better displayed than a great library? If you want a bookcase, it must be useful and eye conscious as well. Bookshelves constructed of particle board or wood are ideal all for various reasons.
Here are 8 things to consider before buying a bookcase and how you can choose the ideal bookcase for your home.
1. Budget
Assess your requirements and budget first. Decide if you want to keep a huge book collection, a few reading materials for some artistic decorations, a little of both, or maybe you just want to fill some empty wall space. Once you've figured out what you want, it's time to go over some purchasing tips for your new multi-functional bookshelf. Within your budget, try to get the greatest bookshelf in terms of quality. Keep in mind that this is a once-in-a-lifetime purchase, so it should be well worth the money.
2. Material
Regardless of the material, bookcases fulfill the purpose you require. Material, on the other hand, has an effect on how long a bookshelf lasts and how simple it is to move. Solid hardwoods and metals are long-lasting investments. However, they are significantly heavier and more difficult to transport. Wood veneers and plywood are typical bookshelf materials, and they're ideal for rustic or classic decor themes. A number of materials are used to construct bookshelves.
The most common is wood. The wooden bookshelf has a classic appearance and sturdy, long-lasting construction. Wood is great for ordinary bookcases because it can support a lot of weight. Then there is particleboard, which is a type of composite material. If you're on a budget, opt for particle board or MDF shelving. It has the look of real wood but is considerably less expensive. Keep in mind that particle board isn't as strong as solid wood, so remember this while filling up your shelves. Last but not least metal bookshelves have a lot less mass than wood or particleboard, therefore can provide a lot more storage. This makes it an excellent choice for individuals who want a clean, modern design.
3. Style and Finishing
Consider all finish possibilities, since what works in one room may not work in another. Keep an open mind when it comes to fashion. For example: If your style is more modern, you might be surprised to discover that a rustic, worn bookshelf fits right in. When it comes to picking the style of your bookcase, you'll be confronted with dozens of choices, whether you only want a few shelves to display decor or you want to store a small library.
The most popular designs are corner bookshelf which is designed at an angle, making them perfect for cramming into small spaces. The second most demanding style is the cube bookshelf which is horizontally and vertically split. With its cubic-like portions, it's ideal for holding books and storage baskets. The mainstay of shelving systems, standard bookcases is the most common of all. They're usually built of wood or MDF and include regularly spaced or adjustable shelves, as well as a closed-back frame. Some people prefer a ladder shelf to keep their books. The bookshelves which shape like ladders are meant to lean against the wall, generally with tiered shelves which are scaled down from the ground up gradually. Ladder shelves look appealing if you have a big room.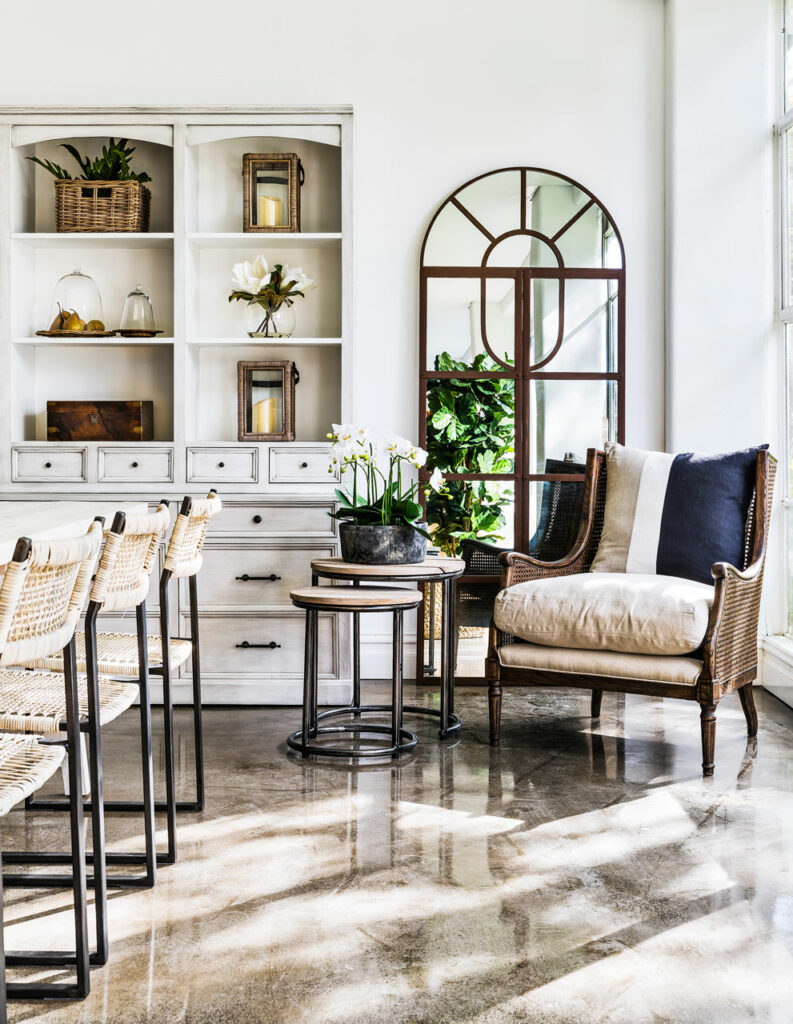 4. Size and Space
Consider the space when picking a bookcase. The area determines the correct proportions for your bookcase and reduces your choices, so you can pick more simply. Measure the space where the bookcase will sit.. This reduces the choice of bookcaes and helps to focus on specific requirements. If you pick a bookcase with permanent shelves, be careful to estimate shelf space. Size may be the most significant element in looking for a bookcase, as it determines the look and and the scale within your room.
You don't want a too tiny, or overly huge bookshelf for your home. You don't want your whole wall to be a bookshelf and you need to consider how high it is and how much storage you'll get  on it. Even if you want your bookshelf to hold just beautiful items and knick-knacks, it's good for your house and does not take away the element. One thing is to be a conversation piece, another thing is that a conversation piece is the main argument regarding the design of your home.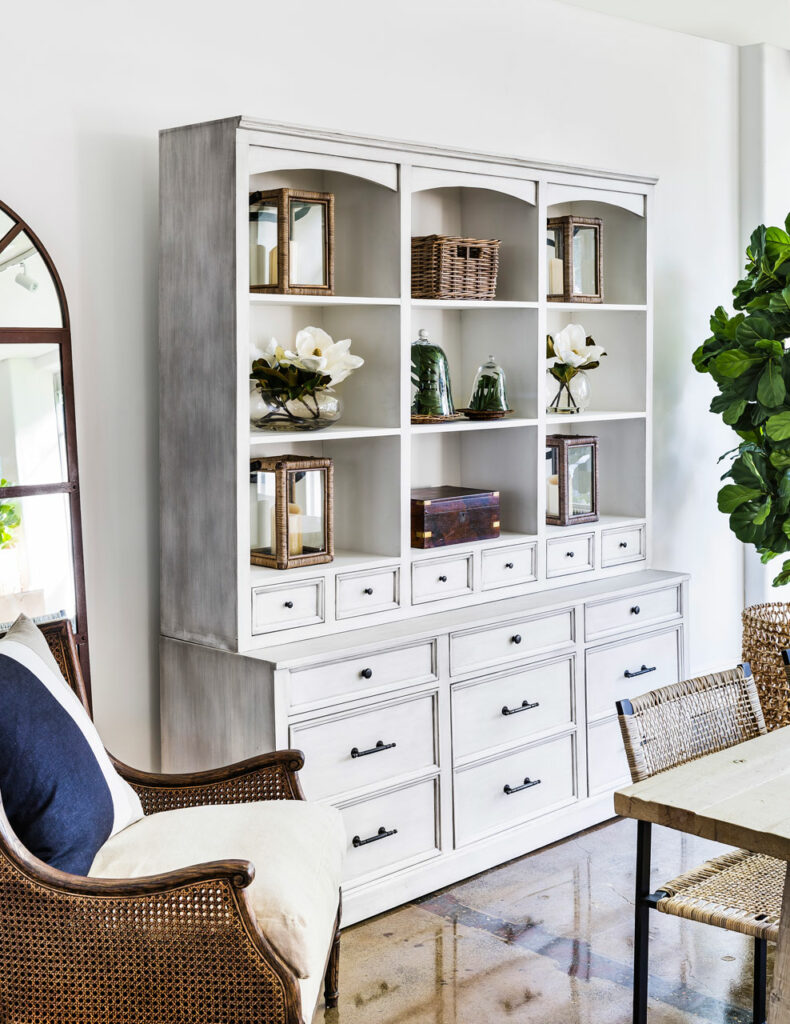 5. Reliability and Strength
Reliability comes first if you have to put tons of weight on a shelf, especially if you have a huge book collection. Steel-framed shelves are sturdy and complement homes with strong architectural lines. An open impression may be created by a bookshelf built of tubular metal with opaque glass shelves. This provides the room with a light appearance, which is useful for dividing an area while maintaining continuous vistas.
To assess its strength and thickness, examine the bookcase shelves. It should be sufficiently thick to hold the books and other displayed goods in weight. Consider also the number of shelves you want to have on the basis of your goods in your bookcase.
6. Functionality
Functionality matters if you want to make your bookcase look versatile. For a versatile piece you have the following options depending on how you intend to utilize your bookcase:
Choose a bookshelf with moveable shelves for the most adaptability. These shelves are usually suspended from pegs that may be adjusted by inserting them into a series of holes. 

Consider a shelf on wheels if you want to use your shelves as a room divider or if you prefer to redecorate frequently. This makes it simple to move around. 

A bookcase may be used as a room divider in an open-concept house or a huge room. If this is your intention, make sure you choose a bookcase that is intended to stand on its own. Many bookshelves must be attached to a wall and are therefore unsuitable for the use of a room divider.
7. Colour
Although there are many choices, you may take an alternate approach that fits or complements your present style and design. You don't want silver or green bookcases if you have orange walls. So color is absolutely something that still has to be considered. Especially if the bookshelf is inset or dubbed a "built-in" bookcase, you may want to consider aesthetics. Why? If your living space is sleek, then a discordant design may have a big influence on the overall design of your house and make this more distinctive than you want, instead of complementing it.
8. Choosing a Right Location
If you intend to make the bookcase a feature, maybe as a separator in the room, consider where it will be placed and how it will seem in all directions. Pay care to the level and mood if it is put in a private reading area, such as a bedroom. You don't want anything overly obtrusive or conspicuous. Have a clear concept before the shopping of how your bookcase should be used. You want a stronger shelf, which can bear the weight of your hardcover collection if you're a keen reader. On the other hand, a bookshelf may be more ornamental, which functions more like a showcase.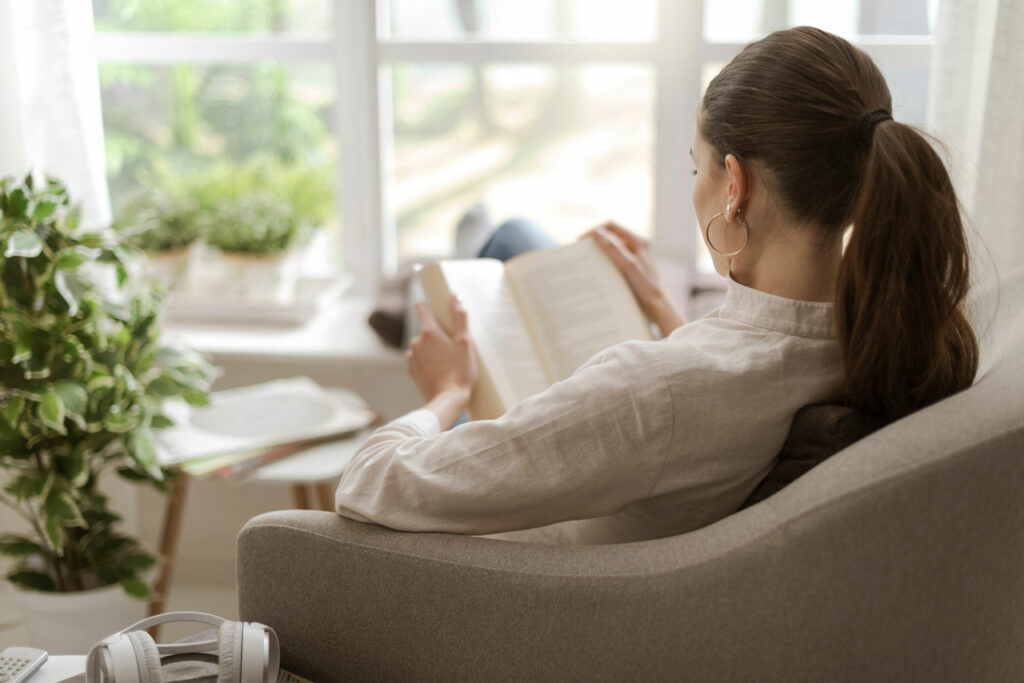 Conclusion
You can accomplish so much with the appropriate bookcase in your home. You should thus certainly buy your bookcase from a true furniture store or employ a professional to construct it.. Buying the right bookcase offers a certain breathtaking appeal to the entire interior design of your home. Almost like a secret power which allows you to create fascinating libraries that steal your breath away.
Browse our bookcase collection here.