10 Perfect Lamps for Your Home
Lamps are ancient tools. According to historians, the first traces of these tools date back to 70,000 BCE, when it was just a hollowed-out rock filled with absorbent material soaked in animal fat. People also used shells, bronze spikes, and pottery shaped like a shallow cup. Later lamps were made of metal like bronze with a central burner. So, lamps tell the history of human evolution, from simply wooden torches to the contemporary and fashionable chandeliers. 
From table lamps to floor ones, the light comes in all directions and with different intensities. There is a lamp for every taste, budget, and home. The perfect lamps exist. Let's have a look at 10 of them, true pieces of interior design. 
5 table lamps for your home
Let's start with tools for your home office, library, or living room. 
For the lovers of contemporary style: the Extrude, made of concrete. Nothing says "contemporary" like cement, LED light, and a variable dimmer. This particular piece of decor can have a rough finish, which makes it look rustic. Or you can choose a smooth Extrude, perhaps more elegant. Each of these lamps is custom-made, so the artisanship is just as high. Thanks to the adjustable dimmer, you can also select the light's strength.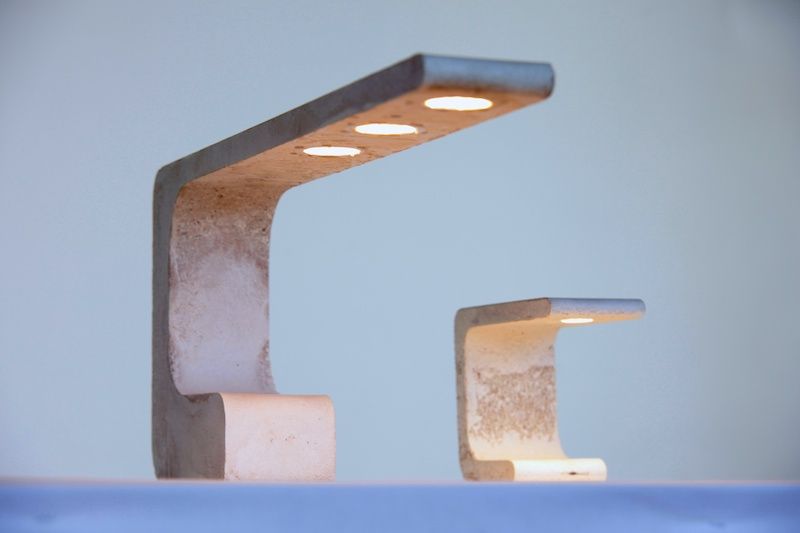 If you are a bit extra: the  "Invaluable" auction piece  Inspired by the beauty of the peacock, this piece of design looks like art. It features the colors of the animal's feathers, bright and luxurious thanks to the 24 tiny jewels. Made of stained glass art, this lamp is authentic and unique. While it might not suit every style, being "extra" never hurt anyone.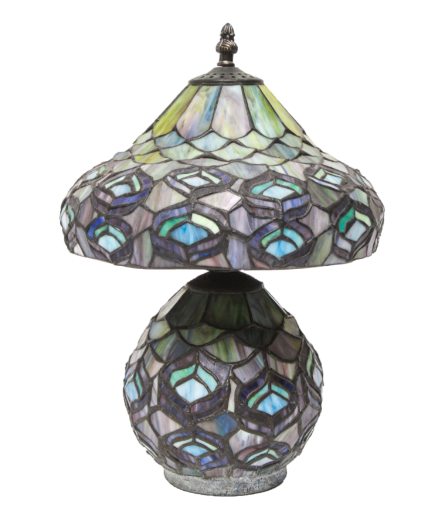 For a touch of rustic: the Sutton Rattan by Anthropologie. After all, "rustic" doesn't have a negative connotation. On the contrary, it might be a way to add contrast to your rooms. This option by Anthropologie is made 100% by rattan with brushed brass-finished metal. You can also choose between the green and natural color, perfect for every style.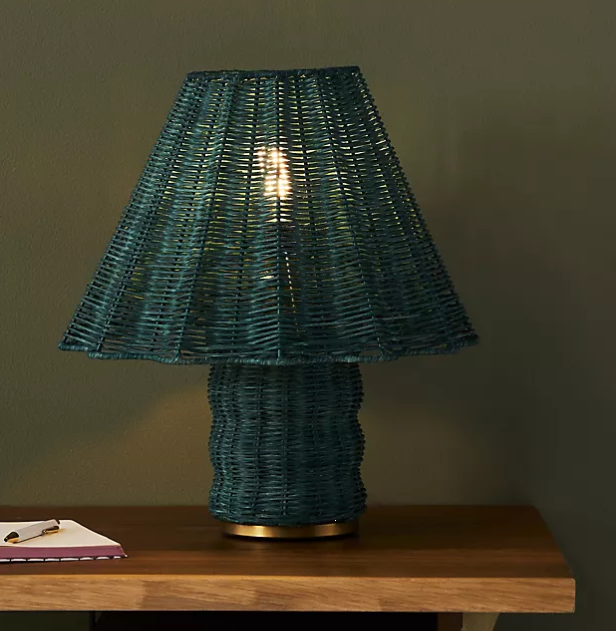 If you love patterns: filled with color yet elegant, the African-inspired table lamp by Bespoke Binny adds a touch of cheer to your design. It's a boho table lamp that features an African wax print drum lampshade and geometric pattern. A statement to glamour.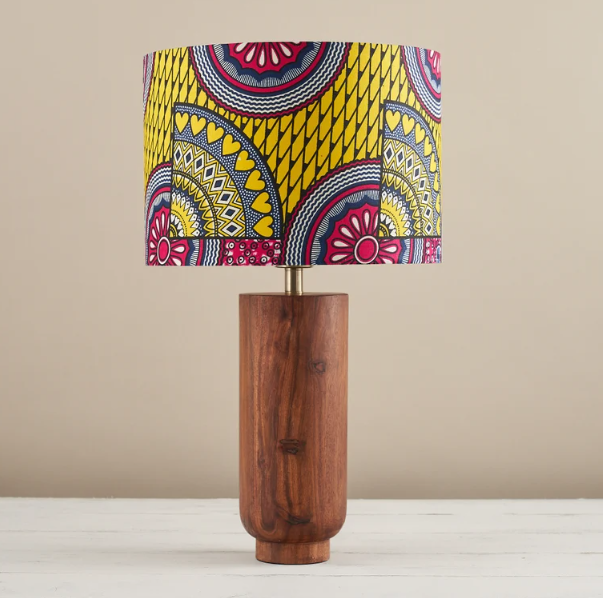 Inspired by Africa and its beauty. 
One fits all: if you are unsure about your choice, then a minimalist table lamp is the way to go. Especially if IKEA's very own Fado globe lamp is for you. Thanks to its clean and elegant lines, this peice fits in with every style, room, and decor. Made of glass and with an LED light. The Fado is ideal both to read in bed and to relax in your own home SPA. 
The 5 perfect floor lamps for your home
So, lamps come in all shapes and sizes and you might need a floor one for your home office or in the living room for your Netflix marathon. Here are five you can't miss. 
If you like the eclectic style: your lamp shouldn't just be an object. It should tell your story and it should reflect your style. If you like color, a bit of folklore, and anything controversial, then the Turkish lamp is for you. With nine globe, mosaic, and Moroccan lamps, this choice won't go unnoticed.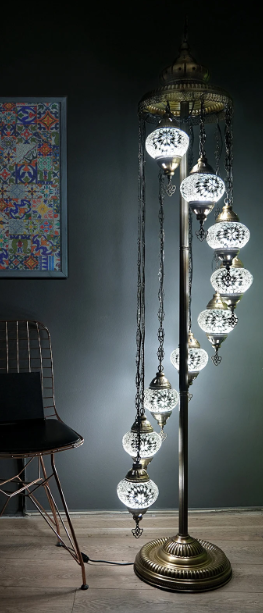 For the minimalist in you: the Flemings by All Modern. An LED light designed into metal, this floor lamp features an adjustable arm. Flexible, minimalistic, and with the option to focus the light, the Flemings is perfect both by your sofa and your bed. Rustic and soft side by side.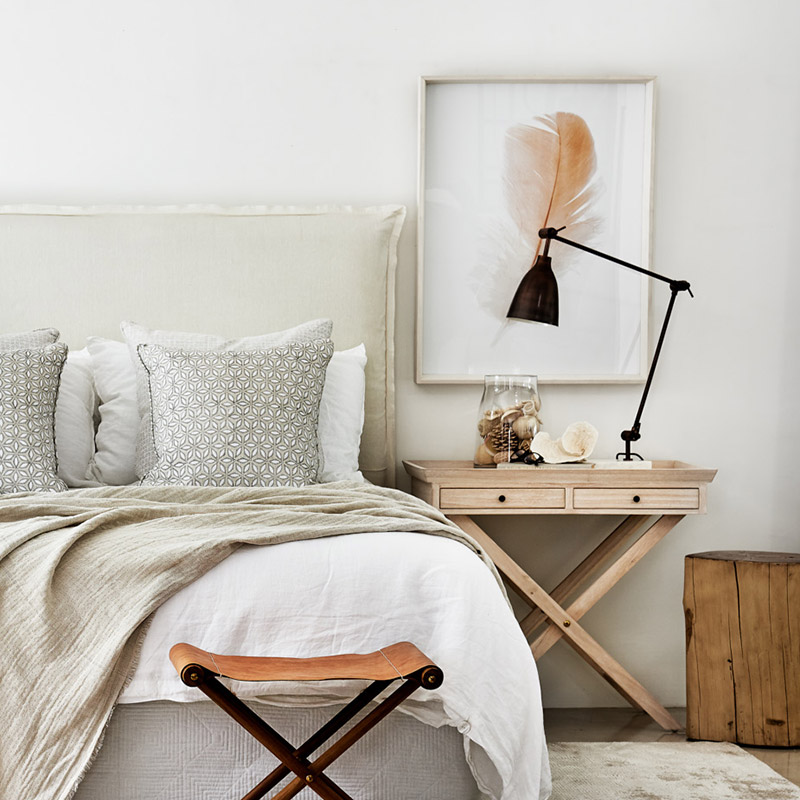 The ageless classic: a classic style fits all rooms and decorations. And there is no better option than the floor lamp by Brightech Store. It looks simple, which is why it adapts to any space and taste. This floor lamp features LED light, a walnut finish, and it's lightweight, so easy to move around.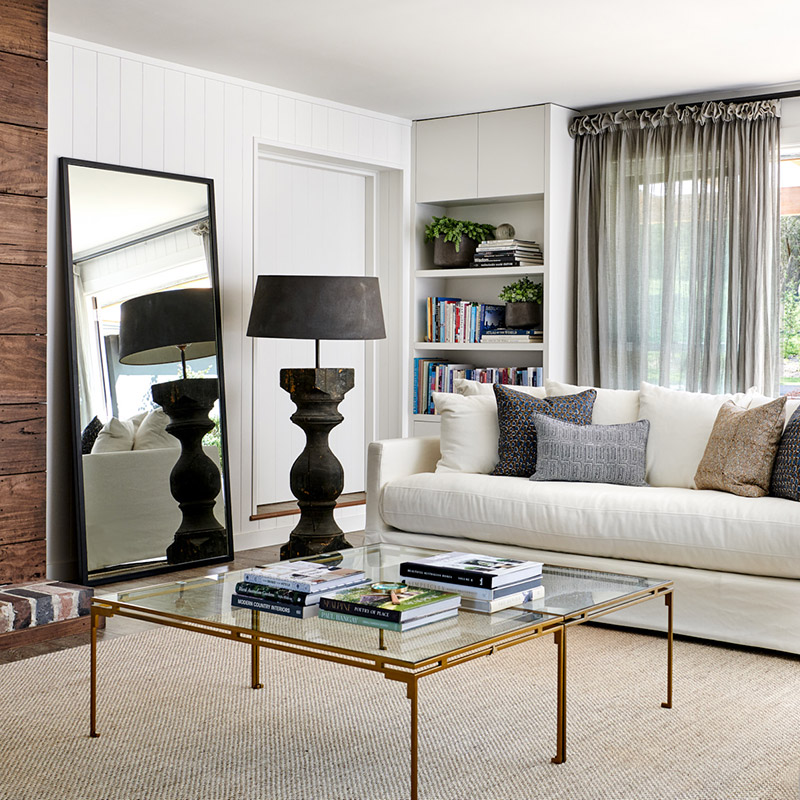 For the vintage souls: vintage doesn't have to be old, stained, and dusty. Just the opposite. A vintage-inspired piece of design reminds you of another era, like the metal floor lamp by Pamono, produced in the 1960s. 
If you are looking for stylish functionality: the Xochitl by Wayfair is functional, thanks to its three open-frame shelves and a collapsible shade. Made of wood, this floor lamp also has a classic and simple feel, warm and elegant.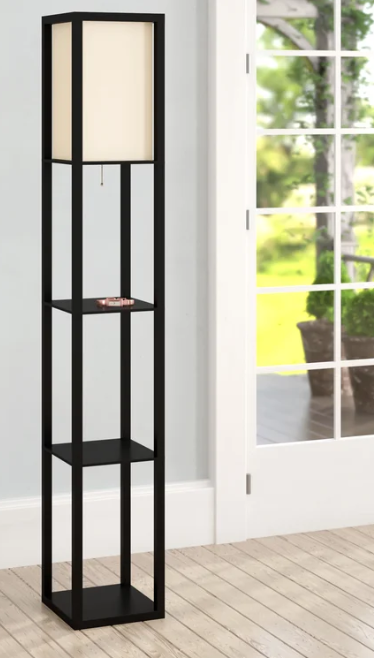 Functional and stylish 
So, there is a lamp for anyone, from table to floor, from colorful to subtle. Which one is your favorite?